The lockdown imposed as a result of the COVID-19 pandemic has been a difficult time for most, but even more so for brain injury survivors and their families.
The complex physical, cognitive and emotional effects of brain injury make it much more difficult to cope with the enormous change which we have all felt in recent months.
Since March Headway Leicester have continued to support local brain injury survivors and their families throughout COVID-19. Our members have been able to continue their rehabilitation through our new digital support at our #DigitalDayCentre, accessing various workshops which have enabled them to keep connected with fellow survivors and friends.
However, many are still experiencing an increase in their frustration, anxiety, fear of the future, loneliness and depression.
So this Christmas we need your help so we can send our members a tailored box of activities for them to enjoy over Christmas when our service will close for two weeks.
From as little as £5 you can gift  a circle of support. We are currently supporting over 100 brain injury survivors, some of whom rely solely on the services of Headway Leicester.
By supporting us you can help us give every brain injury survivor we are supporting something to smile about this Christmas.
Gift a Circle of Support this Christmas…
Donate your support to Headway Leicester using one of the options outlined below.
Every circle of support, whatever size will ensure local brain injury survivors will receive a gift which will aid their rehabilitation this Christmas.
Secret Santa? Choose to donate instead of buying that novelty pair of socks! Encourage friends and family to gift their support.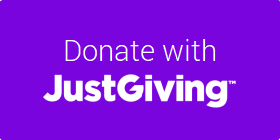 Leicestershire, Leicester and Rutland Headway | Account No: 10050047 | Sort Code: 16 23 15